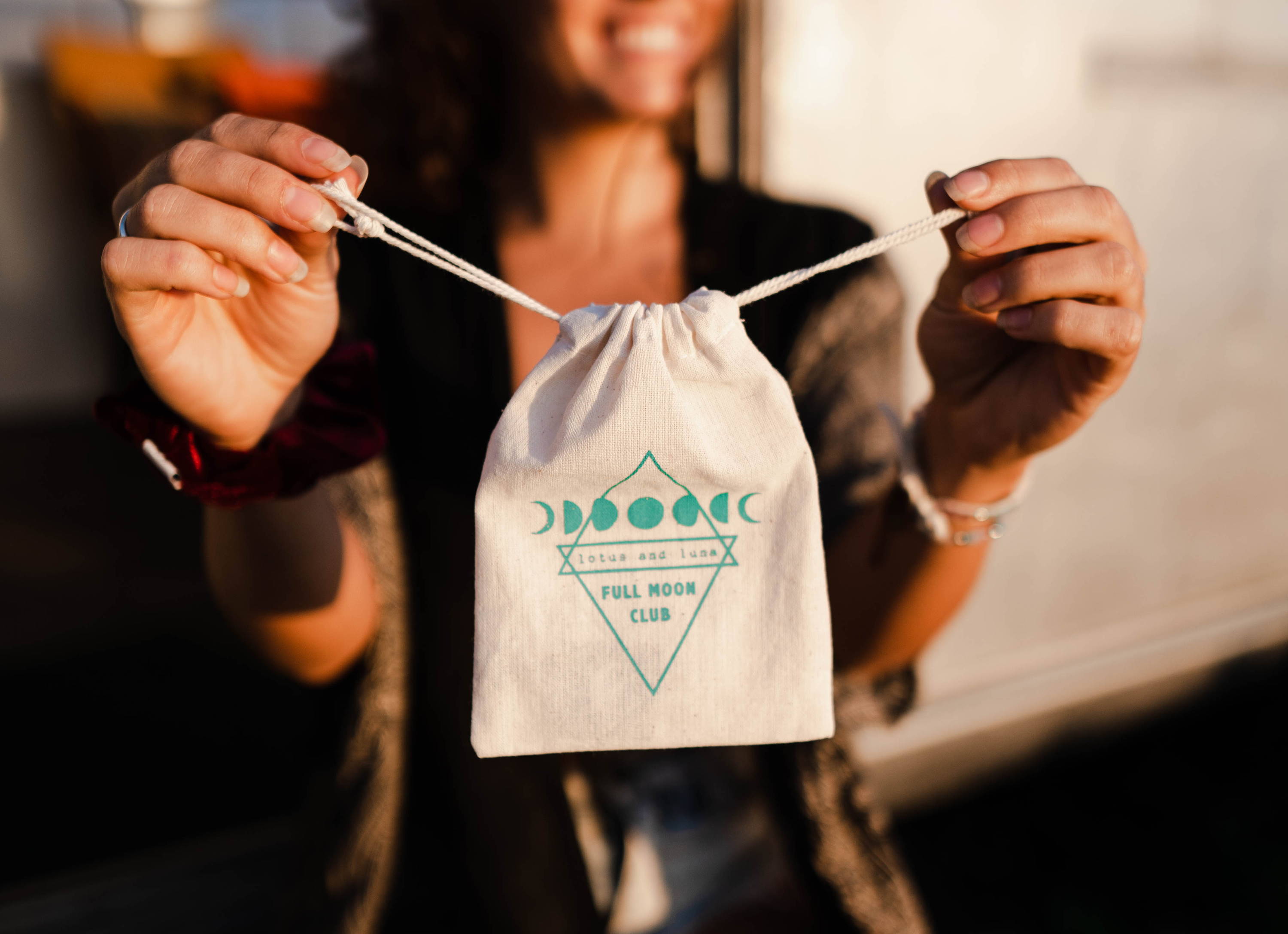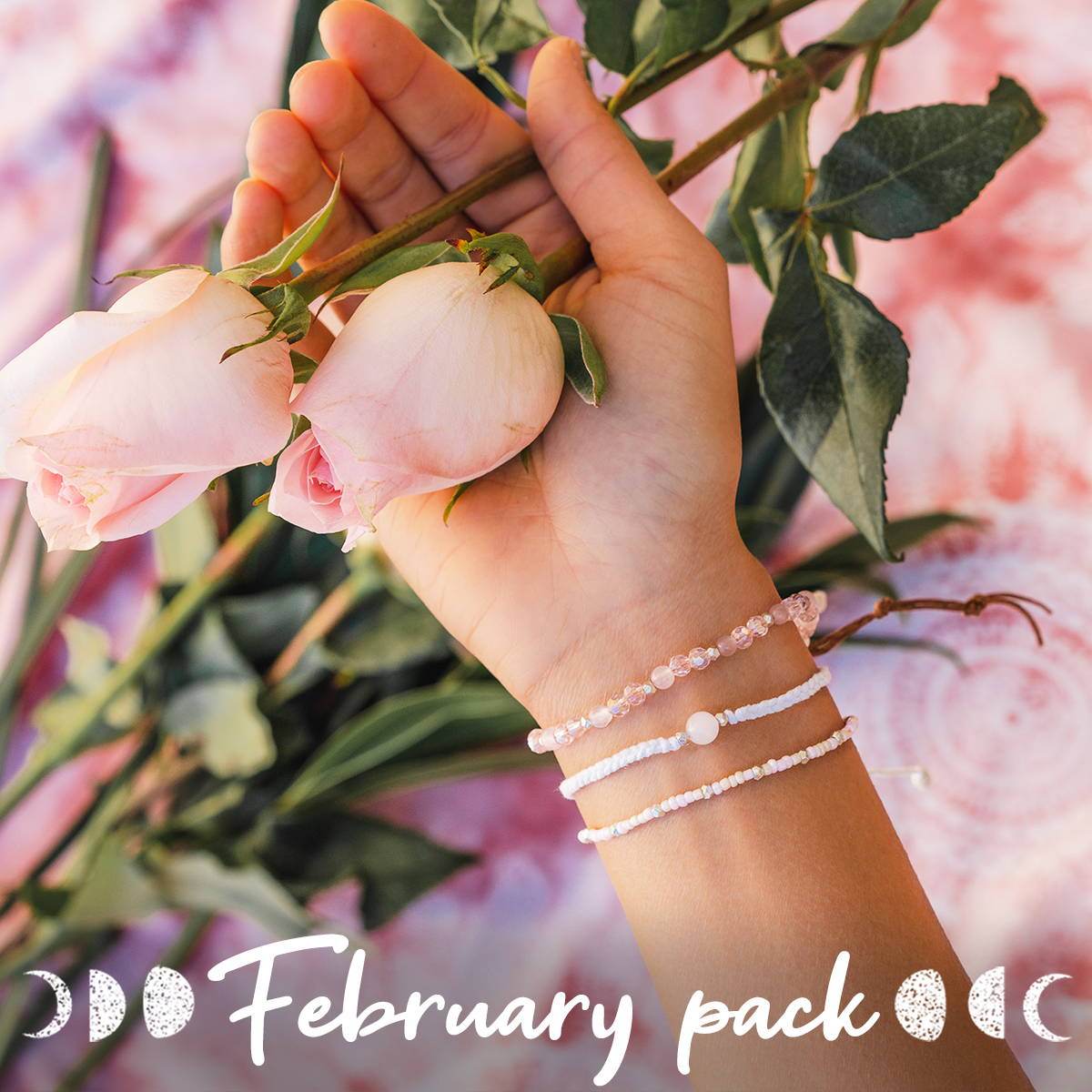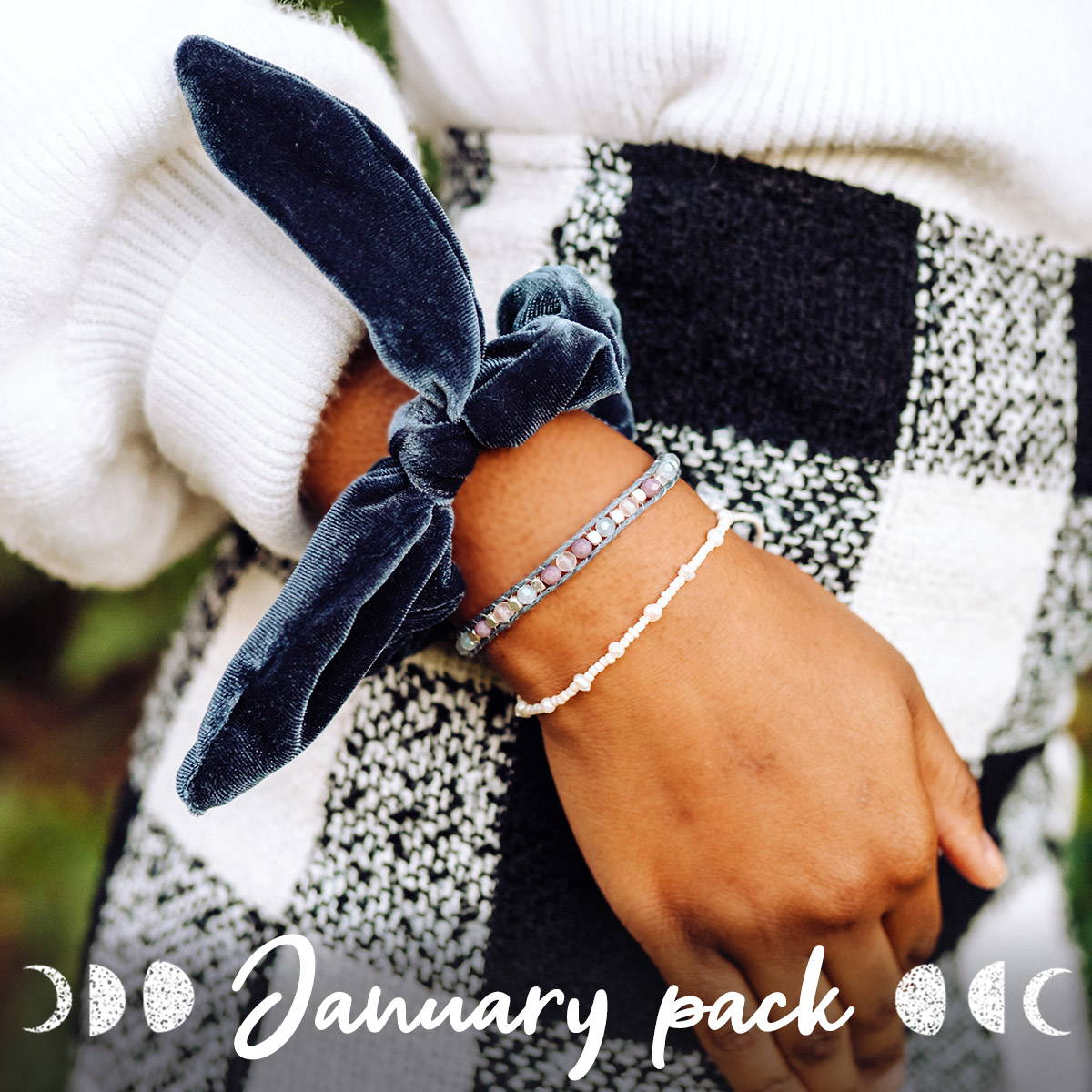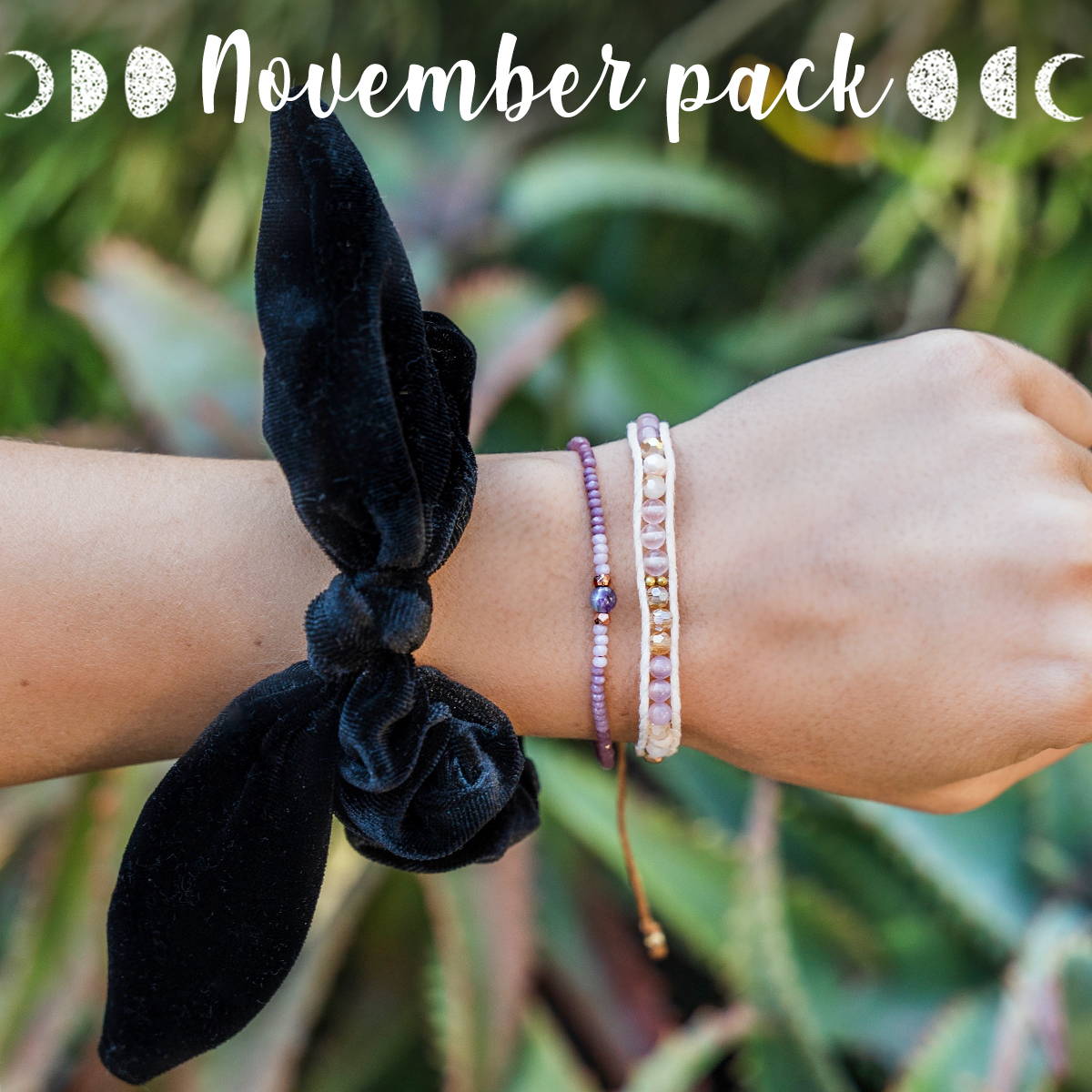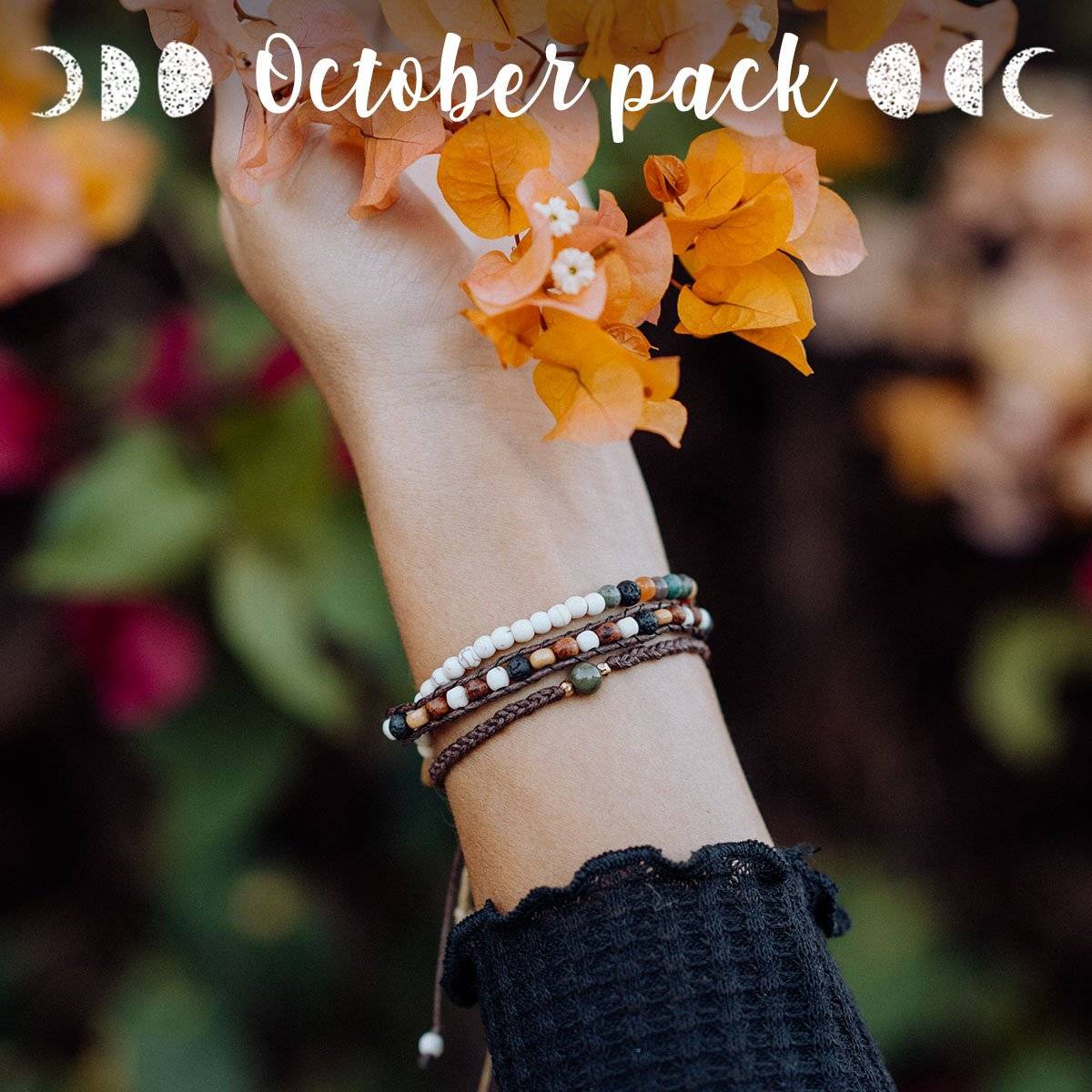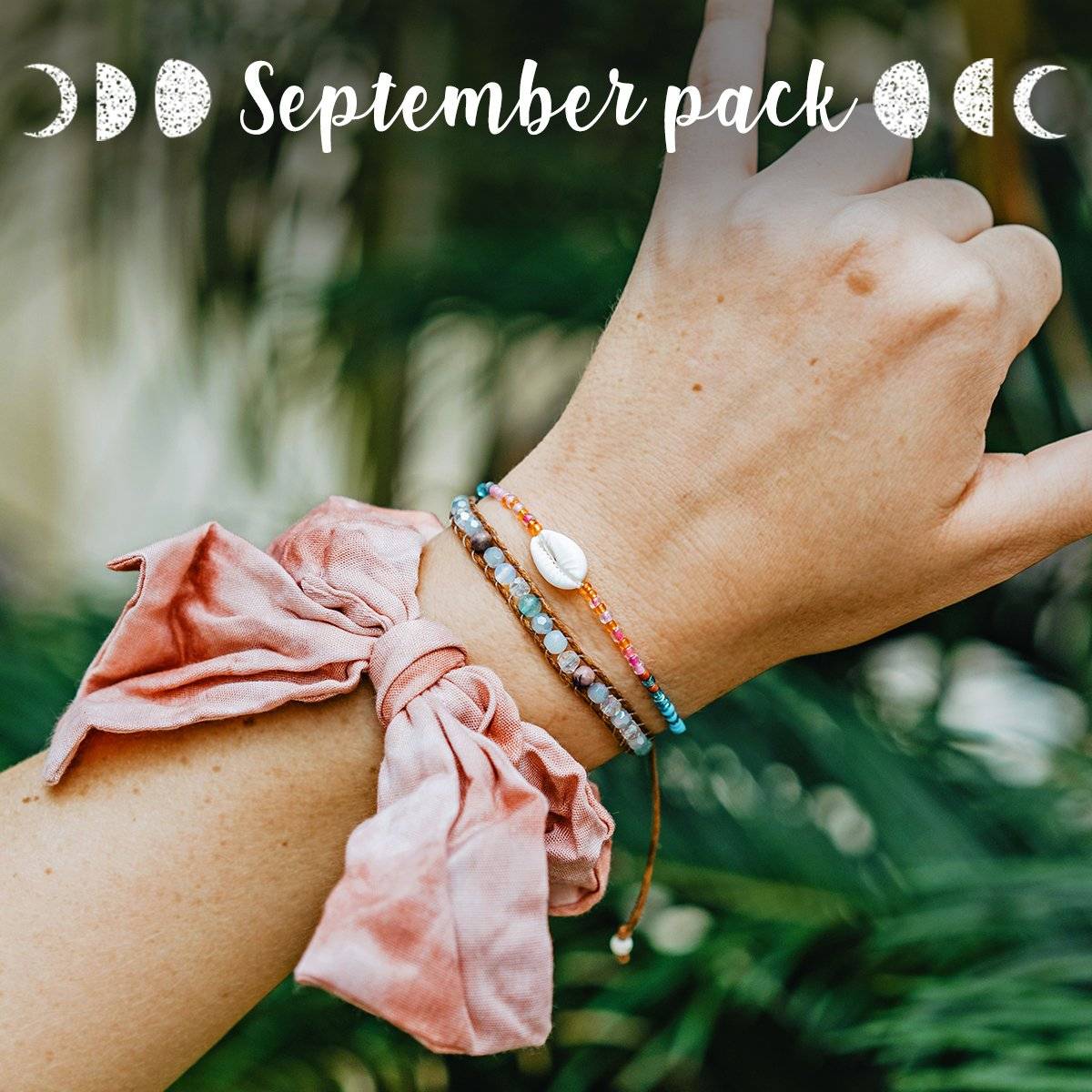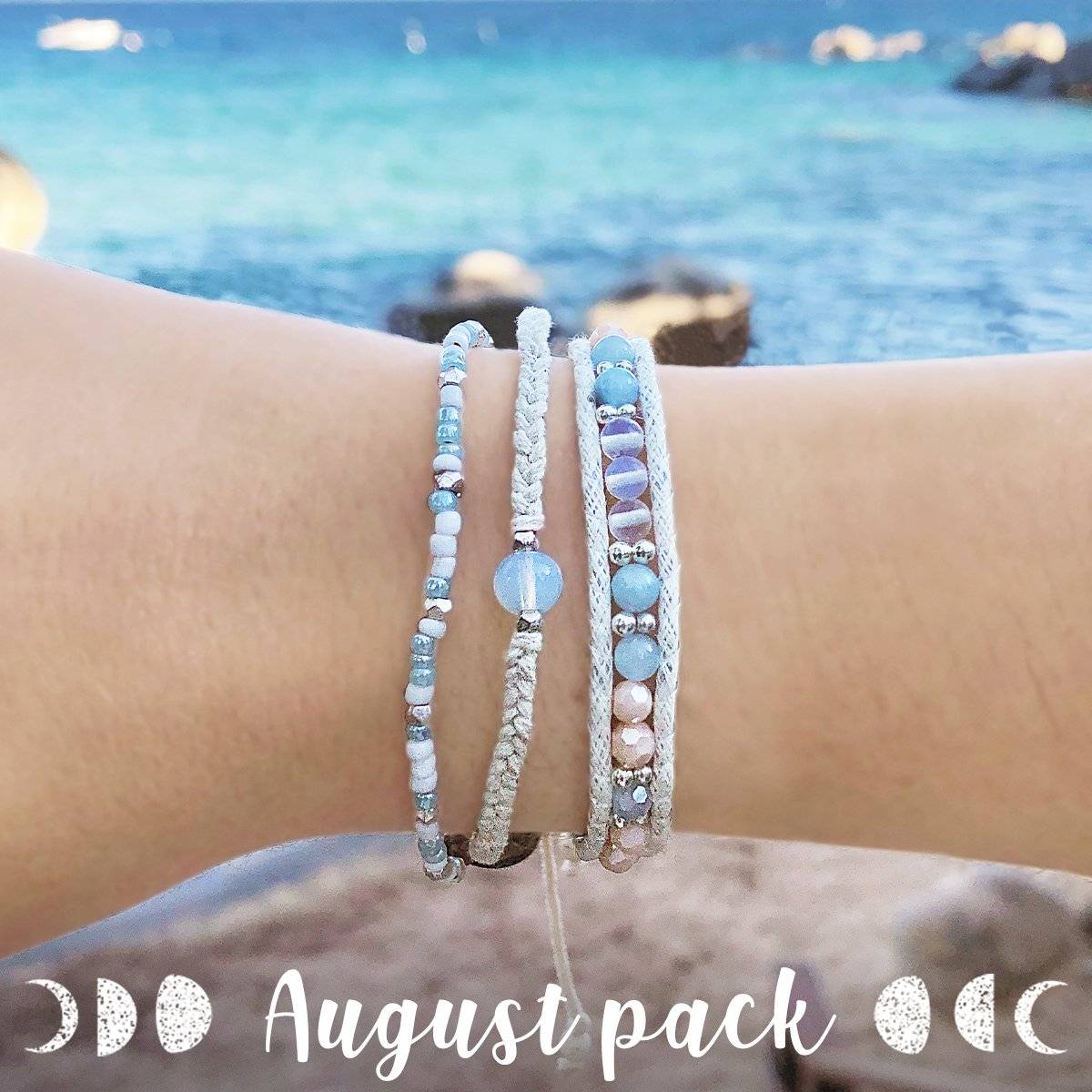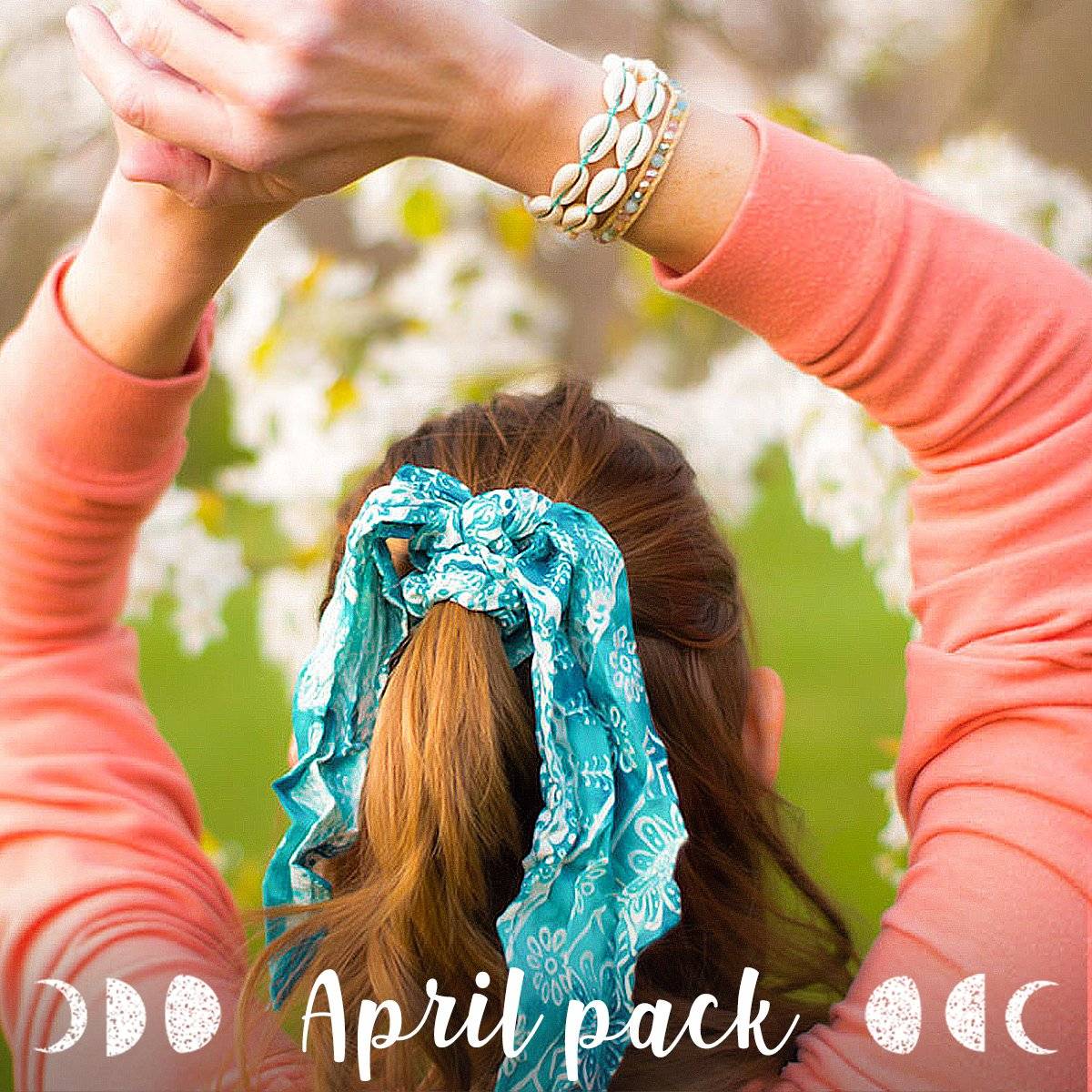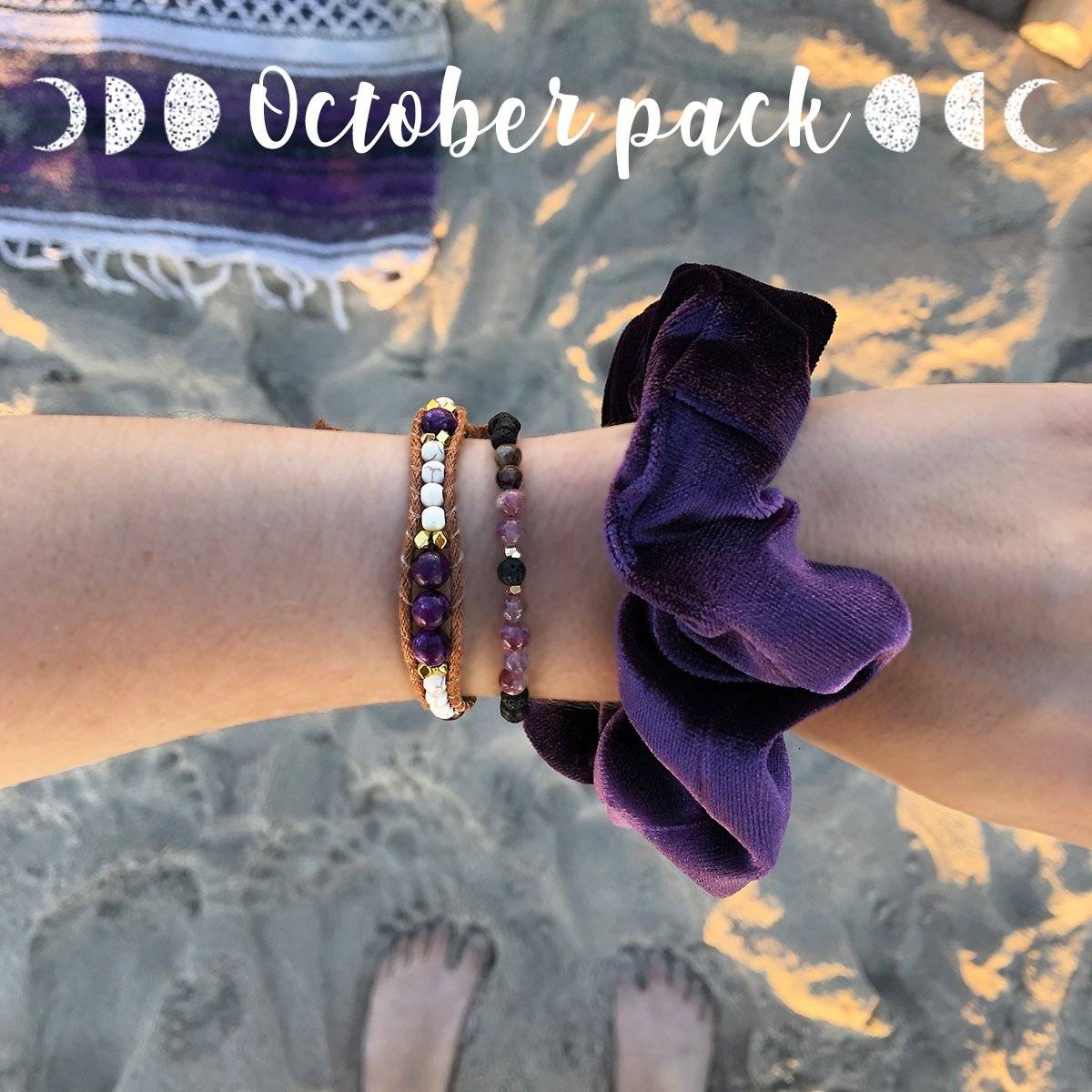 FULL MOON CLUB SUBSCRIPTION
Become an exclusive member of our Lotus and Luna Full Moon Club! With your membership, you'll receive a pre-styled pack of exclusive and/or pre-released accessories with a value up to $50.
Sign up before the start of next month to receive this month's pack!
$16.95/mo.
Billed once a month.
Cancel anytime.
Subscription expires after 3 months.
Save 5%!

One time payment of $48.30 ($16.10/mo)
Subscription expires after 3 months.
Save 10%!

One time payment of $91.56
($15.26/mo)

Subscription expires after 6 months.
Save 15%!

One time payment of $172.92.

($14.41/mo)

Subscription expires after 12 months.

Lotus and Luna accessories are handcrafted in Thailand by talented female artisans.
Our bracelets are made with cotton cords, coconut shell clasps, semi-precious stones, and lots of positive vibes. Each bracelet has three different size options, so adjust to your perfect fit and snip off any excess cord.

Each hair accessory is hand sewn from hand-dyed, up-cycled fabric, which makes each piece a unique treasure! This may also result in slightly different pattern orientations from the photo.
Discount codes excluded on monthly subscriptions.
First installment will be charged and shipped at time of purchase. Thereafter, each subscription will be charged and shipped on the 5th of every month. If your first order falls between the 1st-4th, you will not be charged again on the 5th.

If you have any questions, please take a look at our

FAQ page

or email us at customerservice@lotusandluna.com
Tips on caring for your jewelry, clothing, and face masks!
JEWELRY
SNIP THE CORD: Try on your jewelry and decide which size works best for you. Create a cleaner look by using scissors to snip off any remaining loops or lengthy cord.
KEEP DRY: Lotus and Luna jewelry can be worn in the water, but keeping your jewelry dry is the best way to protect from wear and tear. Our 100% cotton cords last longest when taken off before swimming and showering.
RECHARGE: If your jewelry contains a real healing gemstone, you can cleanse its energy! Use a few drops of water and your fingers to gently cleanse the beads, and leave out in the sunlight or moonlight for a few hours.
SHINE: Our brass beads will tarnish naturally when exposed to salty air, skin cream, sweat, or perfume. Use a cloth to polish, or try shining your brass beads with soapy water or lemon juice and a light brush.

APPAREL & FACE MASKS
HAND WASH, HANG DRY: To keep the vibrancy of colors in your apparel and masks, we recommend hand washing and hanging to dry. Use a low iron or steamer to get that perfect flowy look.
PACKING: If you're packing your kimono for an adventure, try rolling it up burrito style instead of folding to avoid wrinkles.